what chainsaw to buy
How much do chainsaws cost?
The best brands of cutting saws
How does a chainsaw work?
What are chainsaws used for?
The best brands of cutting saws
Types of chainsaws according to type of cut:
Electric, Gasoline or Battery Chainsaw:
Welcome to section "Chainsaws" of the category Forestl en Intermaquinas.online, discover more products to cut wood in the section of Wood Chippers.
Sale of Moto Saws 2022
From our online store Intermaquinas We work hard to offer the best to our clients, with the best guarantee and quality of service. Therefore, we have the most complete catalog on the market with unbeatable prices and offers . Buy with the best value for money at the most competitive prices on the market.
We have the most complete and updated online catalog with the best brands of Professional chainsaws such as Husqvarna, Anova, Oleo Mac, Garland, among others. These chainsaws have nothing to envy STIHL brand chainsaws, since its benefits are completely up to par.
Work in a professional and comfortable way your garden, plot or forest with these models of chainsaws with gasoline, electric or battery powered engines for every situation. Or if you prefer small chainsaws for gardening, light or telescopic with pole to work effortlessly at height and with more precision. Powerful tools that adapt to all kinds of jobs and demands.
Take advantage of the occasion and take home the professional chainsaw that best suits your specific need. And not only that, but you will enjoy discounts and promotions and a quality after-sales service.
But if you are thinking, what chainsaw to buy? How is a tree pruned? Don't worry, in our article we want to advise you on your decision so that you can take home one of the cheap chainsaws.
Contact us without obligation, our professionals with more than 35 years of experience will be happy to assist you.
How much do chainsaws cost?
We have different price ranges for different users and demands.
From € 110 to € 199 for demanding users.
For occasional use in gardening and felling. It is used to fell trees and chop logs up to 45 cm.
| | | | |
| --- | --- | --- | --- |
| Model | EFCO Oil Mac MTH 5100 | Garland Montana 718-V20 | Chainsaw Anova MG246 |
| Pricing | €164,41 | €169,00 | €158,38 |
| Weight : | 5,1 kg | 5,3 kg | 5,7 kg |
| Easy start | ✔️ | ✔️ | ✔️ |
| Anti-vibration | ✔️ | ✔️ | ✖️ |
| Buy | BUY NOW | BUY NOW | BUY NOW |
From € 199 to € 299 for semi-professional users.
With good value for money. For forestry and gardening use in complex tasks such as cutting branches, felling trees of small or medium diameter, lopping, felling small and medium-sized trees and in general for cutting firewood.
| | | | |
| --- | --- | --- | --- |
| Model | Oil Mac GS 371 | Anova M445HXP | Husqvarna 545 Autotune Mark II |
| Pricing | €310,96 | €262,26 | €599,00 |
| Weight : | 4,3 kg | 5,5 kg | 4,9 kg |
| Easy start | ✔️ | ✔️ | ✔️Smart Start |
| Anti-vibration | ✔️ | ✔️ | ✔️Low Vib |
| Buy | BUY NOW | BUY NOW | BUY NOW |
From € 299 to € 799 for Professional users.
High-quality, high-performance chainsaws for intensive forestry work. Its use is intended for professional loggers, loggers and farmers. Capable of cutting into the most difficult dimensions.
Model

Oil Mac GS 451

Husqvarna 562XP Autotune

Husqvarna 3120XP

Pricing
€410,80
€999,00
€1.692,79
Weight :
4,5 Kg
5,7 Kg
10,4 Kg
Easy start
✔️in cold
Smart Start
Smart Start
Oil pump
Automatic
Adjustable
Adjustable
Anti-vibration
Mixed

(3 springs plus 2 rubber mounts)

LowVib
LowVib
Buy

BUY NOW

BUY NOW

BUY NOW
The best brands of cutting saws
En Intermaquinas we focus on distributing only trusted brands, with quality guarantees, affordable prices, proven efficiencies and durability. Tools subjected to constant and demanding work. That is why we want to recommend brands that meet fairly respectable quality standards and that inspire confidence because of the values ​​and slogans they represent.
In our store we have a wide variety of models and brands from different companies recognized worldwide who together with Stihl are in the TOP sales Today. Such professional chainsaw brands as Husqvarna, Anova and Oleo Mac, Hyndai, Kuril and Greenworks They are one of the flagships of our online store. Brands that are for sale in large stores such as Amazon and Leroy Merlin.
Sale of Husqvarna Chainsaws
Husqvarna is Globally recognized for its forestry, agricultural and garden machines and tools, to carry out the better maintenance and care, with a catalog that covers all ranges where you are sure to find what you are looking for, excellent qualities, competitive prices, that is, an ideal brand in this sector.
In Intermáquinas the price will no longer be a problem, because We beat any competitive price, WHATEVER.
If you are looking for a quality Husqvarna chainsaw, as professionals, we want to recommend the husqvarna t435, It is one of the lightest and most powerful, perfect for use from the ground or elevated positions, its low weight and its high balance make it very easy to use.
We are official distributors of Husqvarna chainsaws in Spain, we have facilities of more than 2000 m2 and 35 years of experience in the sector. Take advantage of offers and discounts as well as free shipping and quality after-sales service on Husqvarna products.
Anova chainsaws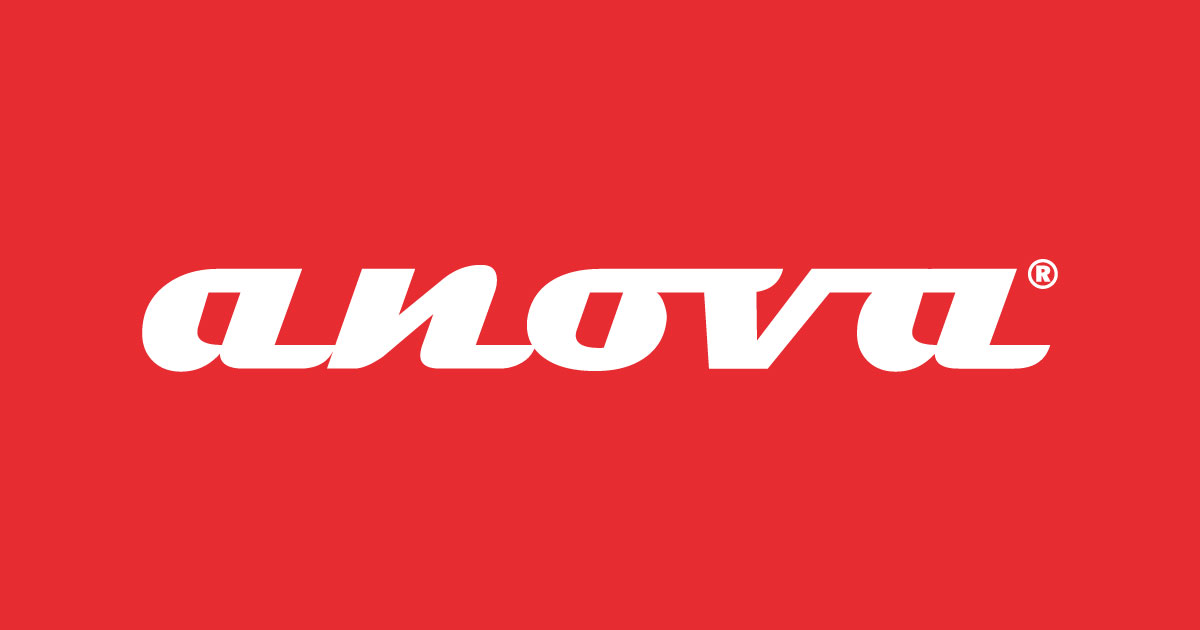 Anova chainsaws they have a price in relation to their really excellent quality, in addition to offering versatility and security to our clients. We have a large catalog of chainsaws in our store and we are dealers from the Anova brand.
You will find models according to the engine, use and price. If you are looking the best and best selling Anova chainsaw 2021, we have it.
Discover more Anova brand products at Todoanova.com.
Oleo Mac Chainsaw
The affordable price of Oleo Mac chainsaws provide the highest quality for your work. In Intermáquinas you can buy with the best security one of the world's best chainsaws for felling and pruning.
There are many opinions and ratings about this type of Oleo Mac chainsaws, but all conclude that these chainsaws offer a great performance in domestic work and tree pruning. And for the price, they have nothing to envy the others.
If you are looking to buy a gasoline chainsaw, we recommend the Oil Mac GSH510, la best valued by our customers.
Besides this, we also have all kinds of accessories and spare parts for Oleo Mac chainsaws at our disposal.
Garland chainsaws
Garland chainsaws meet the highest expectations in forestry, gardening and agriculture. Chainsaw models that have passed the most rigorous safety tests.
In Garland they bet on more powerful yet lighter tools being more manageable with latest generation components.
En Intermaquinas We present a wide range of Garland brand chainsaws with some excellent customer reviews.
Should You Buy an Electric, Gasoline, or Battery Chainsaw?
From Intermaquinas we advise users to think in which field they will use the tool, what uses, what will the tool be aimed at, and what needs may arise in the sectorIn this way, it will always fulfill as a tool and supply our needs. On the subject of chainsaws, there are three main points to keep in mind before buying them:
Electric Chainsaws: Advantages and Disadvantages
Our electric chainsaws are cheaper than gasoline, and highly useful for domestic and professional jobs, they have one unlimited autonomy as long as it is plugged in to a power outlet or an electric extension, very simple maintenance and care and cheap repairs, although as a negative point we can say that they always depend on an electrical supply, perhaps the cable limits the movement and use of the same chainsaw, with which Be careful not to cut the cable, and they are not suitable for industrial uses.
PROS

CONS

✔️Useful for housework

✔️Easy maintenance and repair

✔️Unlimited autonomy

✔️Less weight

✔️Short recovery time

✔️Easy use and start

✔️ Quieter

✔️ They do not pollute the air

✖️Less mobility. You depend on a nearby outlet.

✖️Limited power

✖️Be careful not to cut the power cord
Gasoline Chainsaws: Advantages and Disadvantages
They are usually the most affordable in the short term, because they are gasoline chainsaws two-stroke, providing the Higher powers at the same time that their prices are highly affordable. Perfect for both domestic, professional and industrial work, they do not depend on any cable or charge for long periods, only to be recharged with gasoline instantly, but they are usually heavier, larger, necesitan unos longer and more expensive maintenance, oil for the engine, more expensive repairs, besides the inconvenience of using gasoline.
PROS

CONS

✔️Good versatility for both domestic and professional jobs

✔️More power from the internal combustion engine

✔️High precision due to cutting power

✔️ Greater mobility since they do not require any cable or charging.

✔️Good autonomy of use

✖️They are heavier and larger

✖️ They need more maintenance (engine, oil etc)

✖️ Higher noise level

✖️More faces
Battery Chainsaws: Advantages and Disadvantages
Our battery-powered chainsaws are quite light y do not depend on cable, no fuel since they carry a battery, which gives them greater mobility, along with easy care and maintenance, although as negative points, we could say that their power is limited, so we forget about industrial use, and that chainsaws More powerful electrics for professionals cost the same as the more powerful gasoline ones, in addition to the fact that the battery charge is usually more than 4 hours, limited autonomy although verifiable by buying more batteries.
PROS

CONS

✔️Useful for simple gardening jobs

✔️ Greater mobility and ergonomics in the cut

✔️ Cheaper and cheaper

✔️ They do not require a lot of maintenance

✔️No annoying vibrations

✔️They are light with a reduced weight

✔️No type of emission or pollution

✖️You must take into account the battery charge or have a replacement

✖️Short autonomy

✖️Less powerful to electrics and gasoline

✖️Not recommended for wood over 20 cm
Chainsaws What are they and what are they for?
An chainsaw or power saw It is a very useful motorized tool commonly used in tree felling and vegetation pruning, commonly used for cutting or chopping logs, branches, firewood, felling trees and even pruning them. They are machines highly appreciated in the sector, thanks to their ease of use, fast, efficient work and that save time and effort. They have a wide spectrum of facilities in forest, agricultural and garden maintenance and care, at the same time that they are very affordable machines for the time and effort that they save in the future. Perfect for both professionals who want a powerful, highly efficient and durable machine to perform precision and gentle work quickly and easily, as for individuals who want optimal results saving time and effort in the work, as well as a durable and versatile tool.
How does a chainsaw work?
Our chainsaws are tools that consist of a motor (gasoline or electric, both by cable and battery), together with a "cutting sword, That is, the long part of the chainsaw, which has a chain with Sawtooth attached to it, arranged around the sword that will be driven and moved by the motor, which makes the chain next to the saw teeth rotate at high speed, thus allowing a powerful cut, accurate and hardly requiring effort.
What are chainsaws used for?
Our chainsaws they replace other tools, such as axes and saws, because by means of the chainsaws you reduce the effort to the minimum expression and optimize the time much more.
They are used mainly for the wood industry, the agro-industrial sector, and particularly for employment in the garden care and maintenance, cutting, felling, chopping branches and trunks, pruning hedges, making cuts, etc. With which they are perfect tools that end up saving us time and effort.
Types of chainsaws according to type of cut:
Among the varieties of chainsaws, there are some with specific characteristics for the different jobs:
Softwood (up to 15cm ø) - Wordbattery saws
Softwood (up to 20cm ø) - Electric chainsaws
Hardwoods (up to 15cm ø) - Gasoline chainsaws (-4kg) sword length between 35-45cm
Hardwoods (up to 35cm ø) - Gasoline chainsaws between 33-45 cm3, and sword length between 35-45cm
Tree felling - Gasoline chainsaws + 45 cm3, sword length greater than 45cm
Which chainsaw to buy that best suits my needs?
To choose a chainsaw we must take into account certain points, such as if it is domestic use or to prune trees or simple jobs. With our buying guide we want to help you consider some important points so that you get the best chainsaw relationship price quality in your specific case.
Type of wood to be cut:
The wood that we are going to cut and the majority use that we are going to give to our chainsaw, as well as if we need any special specification in case of specific occasions that may arise, it is essential to have clear what use we are going to give to continue. We should know:
What cuts are we going to make: how much time are we going to invest, if on the one hand we need a more basic tool, one that endures long sessions (several hours) of blunt cut, or on the other hand an intermediate point.
What power we need: deciding the power is easier than it may seem, if we are going to prune or cut twigs from a garden, cut down trees or cut for hours trunks and branches of considerable sizes, or more intermediate terms such as, a particular use, pruning and Simple and punctually cut some trunk, it is worth considering which is the tool that best suits us.
Length of the sword: it will depend on the diameter and size of what we are going to cut, this is the simplest part and at the same time one of the most relevant, since, if we are undecided, an average length will be useful, both to cut or cut small things nearby, as to cut medium-large trunks.
In addition to what uses we are going to give you, prune bushes, hedges, cut soft branches y soft trunks, cut or cut branches and sturdy and hard trunks, cut wood, branches, ice, etc.
We advise finding a general middle ground, which adapts to the use that is going to be given, that serves us for the future, that meets our needs and prevents possible needs that may arise in the future, since we think long-term with these tools usually work out well.
Also, we have to be realistic and, if we are going to use it casually, being individuals who only want prune our garden, with a mid-range left over, while if we are professionals, or individuals who take it seriously, they have to cut down trees, cut large branches, or even basic pruning but for long periods, they will need a durable and powerful tool , we should think about a future, since everything we invest at the beginning will save us time and money in the future.
Electric, Gasoline or Battery Chainsaw:
It would be essential to focus from the beginning what type of chainsaw we want, to focus on a specific objective and prioritize it.
Our gasoline chainsaws are most powerful on the market, thanks to the fact that they work with fuel, they offer a much more powerful and furious cutting power.
They are used by professionals and for industrial uses, capable of felling hard and thick woods, optimal for intensive work, despite the fact that they require more expensive maintenance, constant greasing, both of the chain and of lubrication with oil in the fuel mixture.
Perfect for professional felling and cutting, cutting thick, hard and robust wood and branches, as well as intensive cutting periods. Make the best purchase with one of the preferred and best gasoline chainsaws according to the Confidential: Husqvarna 135.
Tested and proven by thousands of satisfied customers. Get it here at Intermáquinas with the best quality guarantee.
HUSQVARNA 135

Engine: 1.4 kW
Weight: Kg 4.4
Extra Chain + Gift Cap
Our electric chainsaws with cable they are powered by an electric motor constantly connected to the electric current, they are the simplest and easiest to use.
Despite not having as much power, they hardly require maintenance, they do not depend on fuel or charging a battery, optimal for soft woods, although depending on the power, they are also suitable for hard woods.
HUSQVARNA 420EL

Engine: 2000 kW
Weight: Kg 4.7
Extra Chain + Gift Cap
Our battery electric chainsaws They have improved in recent years thanks to advances in batteries, they stand out for hardly requiring maintenance, they are tools with less power than the cable electric ones.
Perfect for working at height or in cuts that require greater mobility, precision, delicacy, lightness and flexibility. Since Intermaquinas We recommend the mini cordless chainsaw:
E58M10 ANOVA

Engine: 58V 1.5kw
Weight: Kg 3.2
Extra Chain + Gift Oil
Power and Performance
We will have to think about what power we need, since the simplest they usually hover below 30 to 35 cc (garden maintenance, basic pruning, cuts in normal branches, etc).
Models more intermediate and versatile are between 30 and 40cc (for almost anything, from the most basic to the most complex, always thinking that for the most complex, it will not have the same efficiency nor is it suitable for intensive work).
Our more powerful chainsaws and designed for intensive use, they can require from 40 to more than 60 cc (more or less the power used by professionals and industrial chainsaws), which is equal in proportion to the horsepower.
"The key is to find the balance between power and sword length."
Bar length and cutting capacity
It will be advisable to find the midpoint before the following data, although always thinking about the most usual use, while the longer length requires.
The key is to find the balance between the power and the length of the sword.
Weight :
It will be convenient to know what use we are going to give it, since if it is a felling of trees in intensive periods, looking for a powerful and light machine will be complicated, but at the same time it would be worth it.
At the same time that if we only want to make height cuts, or with precision, delicacy, lightness and flexibility, it will be convenient to choose ones with extremely light weights (battery)
Frequency of use
It will be convenient to know what type of use will be the majority in each case since each chainsaw is designed and manufactured for a different type of work and different intensities.
Gasoline Chainsaws

for intensive use with power

Electric chainsaws

for cuts of medium duration and medium power

Battery chainsaws

for durations of 2 or 3 hours with reduced power.
That said, we will have to think about what use we are going to give it and adapt a chainsaw to our needs.
Chainsaws Price
From Intermaquinas we recommend being realistic, if it is an individual casual With a few basic needs, with a mid-range pruner you will have more than enough a reliable and safe tool, for decades of 100% use.
Instead, if you are a professional or private who takes it seriously, who needs to fell trees, cut large branches or even basic pruning but for long periods, will need a durable, powerful, reliable, complete and highly elaborated tool.
You should think about the future, since everything we invest will save us a lot of time and money in the future, in addition to the fact that they are tools that last a long time and do not lose functionality or depreciate, so if you get a tool, make sure that it suits you to please for years with guarantees.
New chainsaws Why choose them?
En Intermaquinas We only distribute new machinery, since we think, for example, with chainsaws as a clear example, they are very affordable tools and machines, that we would surely be interested in lasting for many years.
For medium prices we have tools with very long durability and useful lives, which over the years end up being very little if they are reliable, powerful and efficient tools during all those years, in addition to having saved us all that time and effort throughout its useful life.
Characteristics of chainsaws
EFFICIENCY AND GUARANTEES IN EACH PRODUCT

Chainsaws are equipped with features that provide high levels of safety and help you work longer with less exposure to vibration and fatigue.

EFFICACY AT ALL TIMES

User-centered design, to make tasks less tiring and perform more efficiently, to work more comfortably and productively, thus saving time and effort for the future.

OPTIMAL PERFORMANCES AND HIGH PERFORMANCES

Technological and mechanical advances allow the tuning of the motor, guaranteeing its optimum operation according to the temperature.

GROSS POWER AND FUEL SAVINGS

All the necessary power for the user, minimum and controlled exhaust emissions, together with fuel optimization and lower emissions.

RELIABLE CONSTRUCTION AND DURABLE MATERIALS

The fact that a chainsaw allows to work efficiently, does not depend exclusively on the power, a robust construction and adequate levels of security, so that it can be maintained in perfect conditions.

MORE AUTONOMY AND LESS MAINTENANCE

Longer days of work, simpler maintenance, affordable and simple, speeding up the care of the machines.
Chainsaws for sale
Professional chainsaws
Professional chainsaws are designed for long hours of intensive work, such as felling thick trees, cutting very large trees, with the highest possible efficiency and the best precision, as well as power.
Obviously they are much more powerful, more resistant motors, they support uses for hours at maximum power without losing efficiency, offering greater convenience and comfort to their users, considerably avoiding vibrations, the expulsion of smoke, noise, providing ergonomics, thus avoiding fatigue. , etc.
Designed for forest uses and the care of trees and forests. Extremely precise and efficient, helping the user to get the most out of each working day, even in the most difficult and specific situations.
All chainsaws consist of carefully selected components, parts and pieces of the highest quality, which makes them extremely resistant. Saving you time and effort for the future.
They usually consist of long cutting swords (with lengths from 40 cm to 100 cm usually), the key is to find the balance between the power and the length of the sword.
General purpose chain saws
Ideal for cutting down trees and turning them into firewood in less than a rooster crows, suitable for private users, and even some casual user who wants an efficient and affordable chainsaw in an emergency.
Fine, light, comfortable, powerful, versatile tools, both for trees of considerable size, as well as for felling the smallest and simplest trees.
Chainsaws with upper handle
For qualified operators in tree maintenance. With thin, light, comfortable, powerful, ergonomic upper handles, etc. Thanks to all this, chainsaws can be allowed to work at maximum performance even when faced with extremely complex tasks.
Chainsaw accessories and spare parts
Chainsaw swords
It is highly recommended that the chainsaw blade be light and resistant, which at the same time requires few maintenance and care to minimize discomfort, in addition to a long life to withstand intense work for a long time. An optimized cutting system allows exceptional chainsaw performance, providing precise and fast cuts with minimal losses. The cutting sword goes hand in hand with the chain to use.
Chains for chainsaws
The chain goes hand in hand with the cutting sword, a sharp chain of good quality will allow efficient, safe and accurate functionality. It is advisable to sharpen the chain every so often, to increase its efficiency and make the most of the tool.
How to do the maintenance and cleaning of the chainsaws?
Grease the chain in the usual way, and if the engine is petrol, mix it with oil whenever we are going to refuel.
Sharpen the chain, tighten every so often to improve its efficiency, lengthen its useful life, etc.
Cleaning the pinion.
Carburetor adjustment and Lubrication of both the chain and the engine with oil each time it is filled with gasoline.
Clean the spark plug, filters and tank every so often.
Refuel every so often with gasoline, if the chainsaw is 2 times (usually they are), it also requires mixing with oil in the same tank.
Always use passive safety elements, such as gloves and protective glasses.
Firmly grasp the chainsaw to avoid instability and obtain a clean cut.
Secure the cutting area to avoid tripping over metal elements.
Keep the machine in the best possible conditions after use, so the machine will have a better performance and a longer useful life, in addition to performing the usual maintenance.
Buy chainsaw for felling wood
The chainsaw used for carving wood should be a quality, high-performance chainsaw.
The bar influences when buying a chainsaw for this type of work, so it is recommended to choose a chainsaw that has a carving or narrow bar.
With this type of sword you can make better figures on wood. All specialists should have special machines to be able to make the best sculptures carved on wood.
En intermaquinas We stand out for having all kinds of chainsaws and always at the best price and for all audiences, both individuals and professionals.
Sale of Chainsaw to make firewood
A fireplace should always have good firewood in the winter months and what less than cut it on time and have firewood throughout the season. With a good woodcutting chainsaw you can get the best fuel.
With chainsaws intermaquinas fast, safe and effortless cuts arrive.
Our chainsaws stand out for their high performance and quality. From our facilities we recommend the Oleo Mac GS 250 chainsaw with a 10" carving bar. Power and efficiency in one tool.
Chainsaw specialists for individuals and professionals.
Where to buy chainsaws?
You're lucky! In Intermaquinas You can buy all kinds of chainsaws. From those that have normal characteristics to cut firewood to the most professional.
In our online store you can make the purchase of your chainsaw at the best price and with unparalleled purchase confidence. Buy your chainsaw now Intermaquinas.
What are the parts of the chainsaw?
A chainsaw is made up of two main parts. The motor assembly and the cutting elements.
In the cutting set we can find:
On the motor assembly:
Chain brake and protector

Top handle

Starter rope

Accelerator lock

Throttle

System on

Rear handle

Fuel tank

Oil tank

Support teeth
Cheap small chain saw
Small chainsaws are probably the best option for pruning. Being small chainsaws, they are versatile, light in weight and that is why they offer great manageability.
In our catalog we have small chainsaws for pruning and cutting firewood. Buy your best chainsaw at the best price.
If you deem it appropriate, you can contact us to receive more information about the use of chainsaws and other work machinery.
Thirty years of experience in the sector guarantee us. We have the Confianza Online seal to guarantee the best possible shopping experience for our customers. Thanks for trusting us.